In this post, I will distribute the picker I made for Roly - Rodrigo Lopez and Spenser Morgan's Ash rig.
Here's how the picker looks like inside the picker: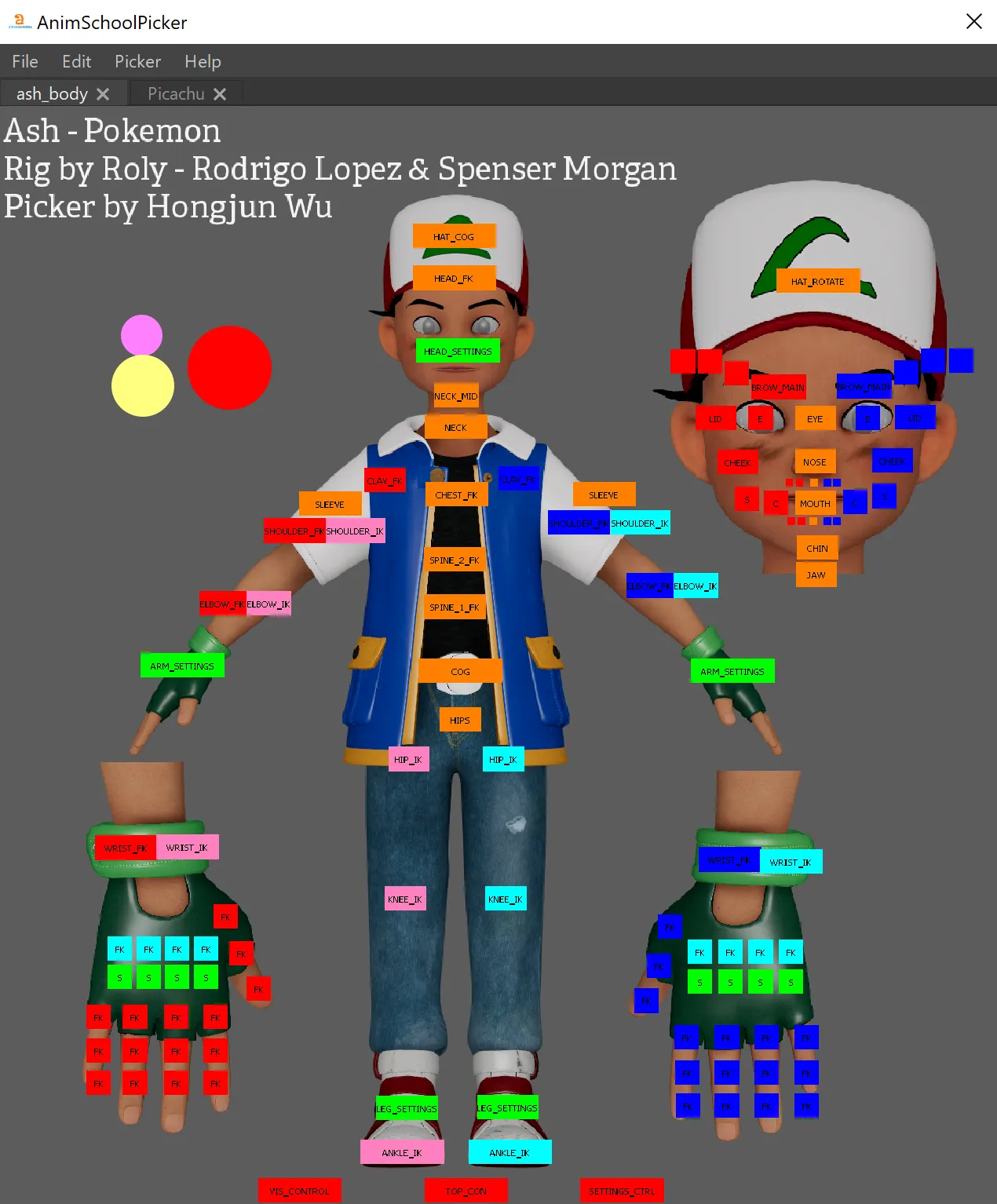 Ash picker image
Download
Quick and easy. Here's everything:
Rig & Distribution: Ash - Maya
Picker: AnimSchool Picker
Picker File (Updated for the July 3rd ash_rig_publish_v02.ma version):
Conclusion
I hope this is helpful.
If you want to quickly say hi just shoot me a message using the contact portal.