In this post, I will distribute the picker I made for Simon Boucly's Picachu rig.
Here's how the picker looks like inside the picker: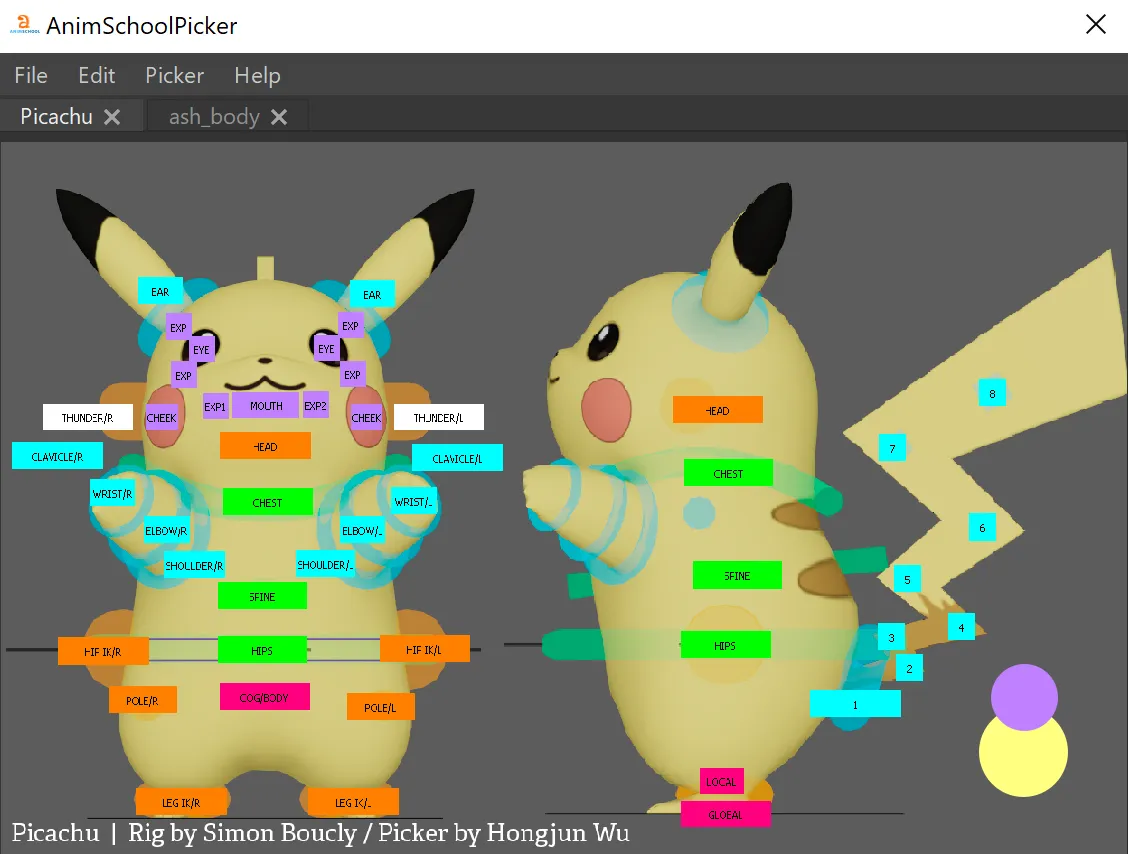 Picachu picker image
Quick note: The big yellow round button at the lower right corner is select all body anims, and the (relatively) small purple round button will select all facial anims.
Download
Quick and easy. Here's everything:
Rig & Distribution: Picachu + VFX
Picker: AnimSchool Picker
Picker File: Picachu Rig Picker File
Conclusion
I hope this is helpful.
If you want to quickly say hi just shoot me a message using the contact portal.