After twenty years, I finally went and visited the place I saw on an old television when I was three years old.
All photos are taken with FujiFilm X-S10 and Canon FD 50mm f1.8.
---
Twenty Years Ago
I still remember the autumn when I just turned three years old over the summer, and just eleven days into my first year of pre-school. The night was no different. My family usually watch TV together after we had dinner, and since China is +12 hours ahead of US Eastern so during the usual 7PM TV hour it was a very harmonious night.
The next morning, my father saw something on the TV, and he was upset. Of course, I don't have much memory, all I remember is there are two buildings and a plane flew into one of them.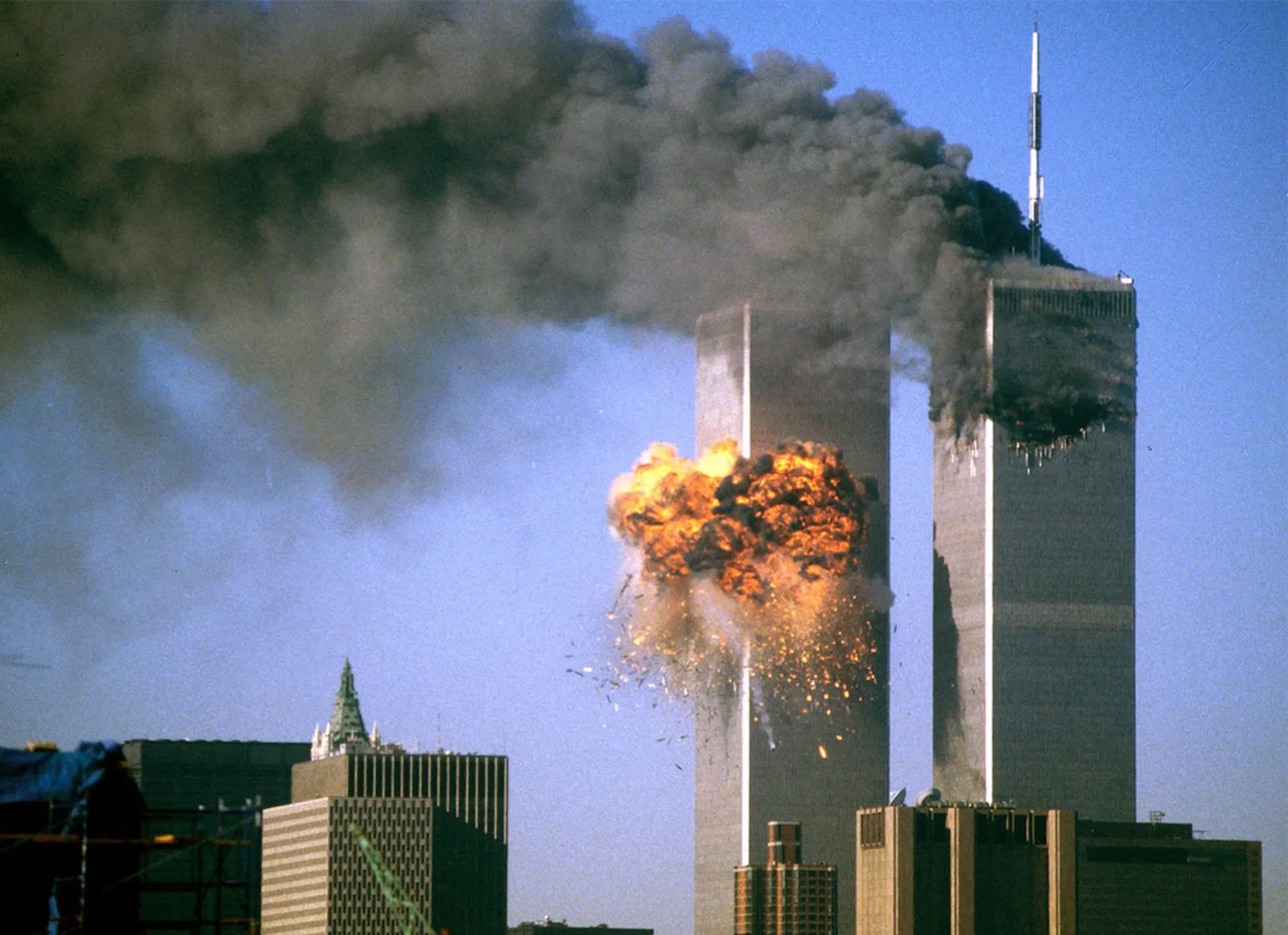 Flames erupt from the South Tower of the World Trade Center on September 11, 2001. (Reuters/Sean Adair)
I was too young to make sense of anything. Naturally, I don't had much feeling about the 9-11 attack, as I grew older, I learned that something was changed permanently.
Twenty Years Later
Twenty years later, I am here. In New York City, a couple subway stops away from the site that gave so many people grief and terror twenty years ago.
I had a really beautiful day today. Sunny, chill, perfect for something awesome. Looking at the video of this exact day twenty years ago, it was a sunny day just like today.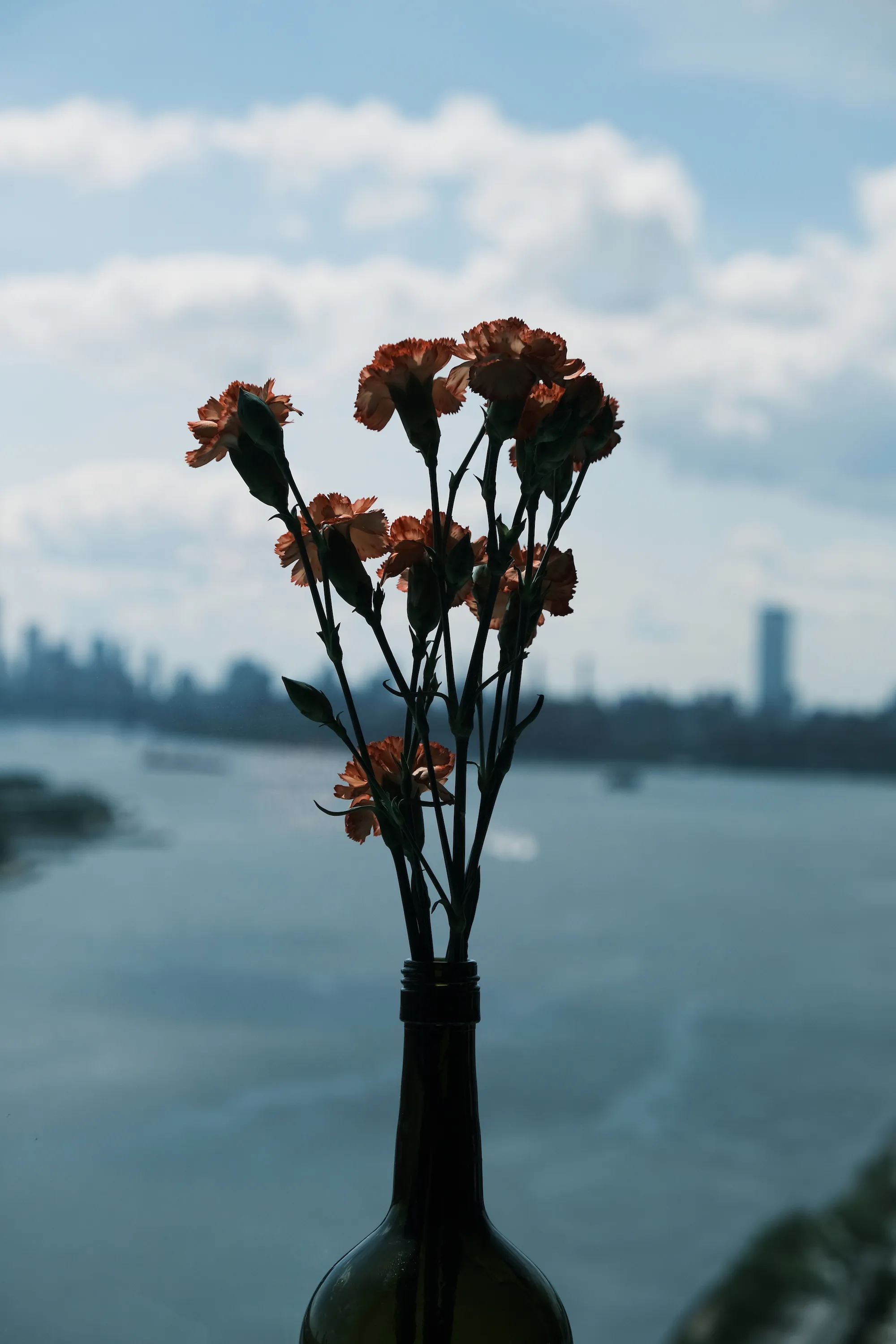 Flower and Sky, New York. Sept 2021.
When I was walking on the streets, I saw a man who apparently, was a hat seller.
Despite people around him come and go, he sits there patiently waiting for the next owner of one of his hats to show up, as if it is just like another beautiful day.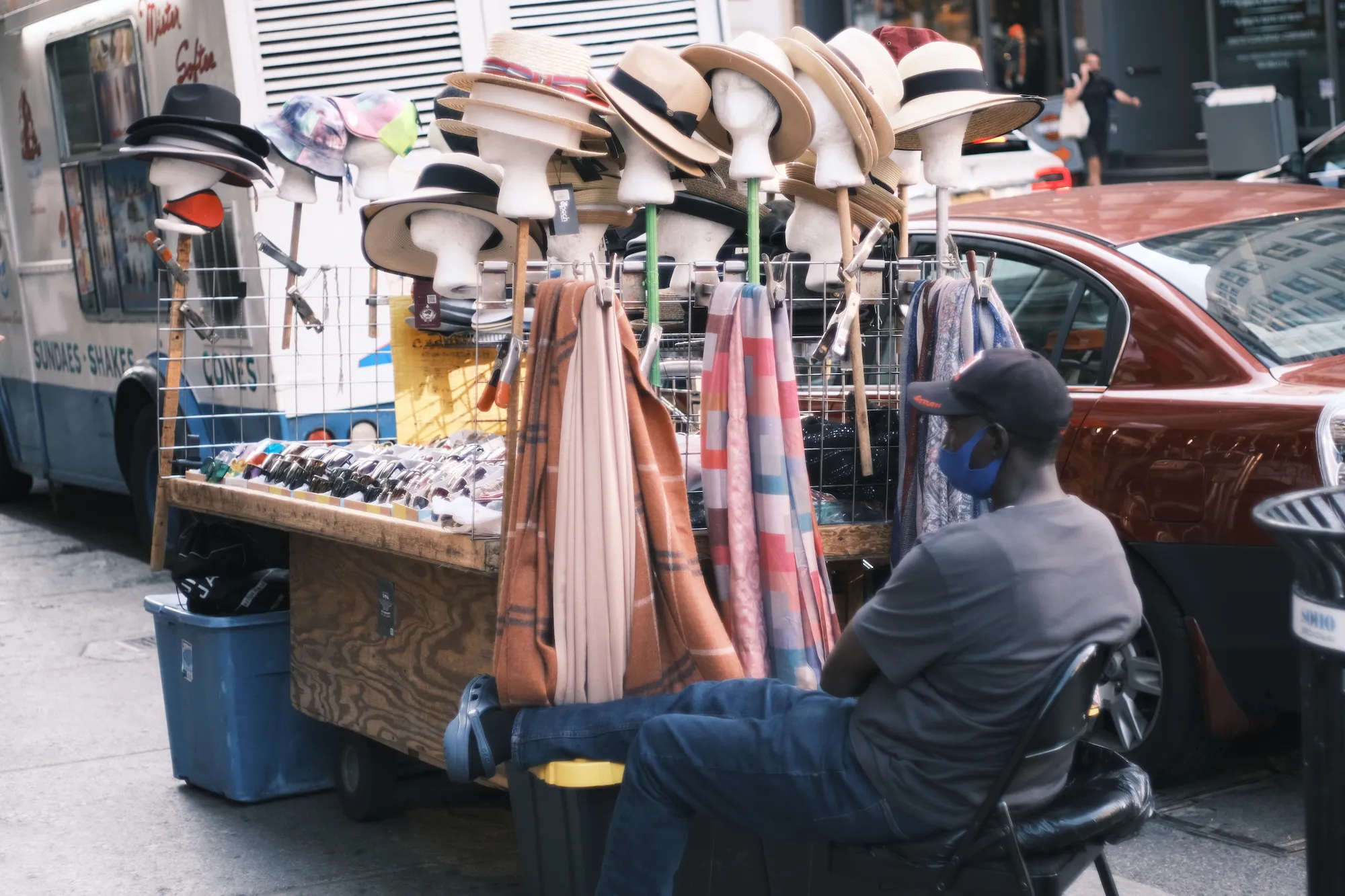 Hat Seller, New York. Sept 2021.
New York, if I make myself sound nicer, is very old-fashioned. That is, it barely change. Taken with a film camera lens, ignoring the man's face mask and his Crocs shoes, one would not question if he is from 2001 than 2021.
I can't stop but think, there must be someone twenty years ago, perhaps another hat seller, enjoying his or her day without knowing their life will change forever.
The Memorial
I accompanied one of my best friends from high school who now studies at NYU to the Memorial.
Initially, I was a bit worried, since I was not sure if going there knowing it will be a lot of people and a perfect spot for another terrorist attack to "celebrate" the 20th year anniversary was a good idea. But then I thought, well, if I am going to visit the 9-11 memorial, there is no better day than today.
Carpe diem.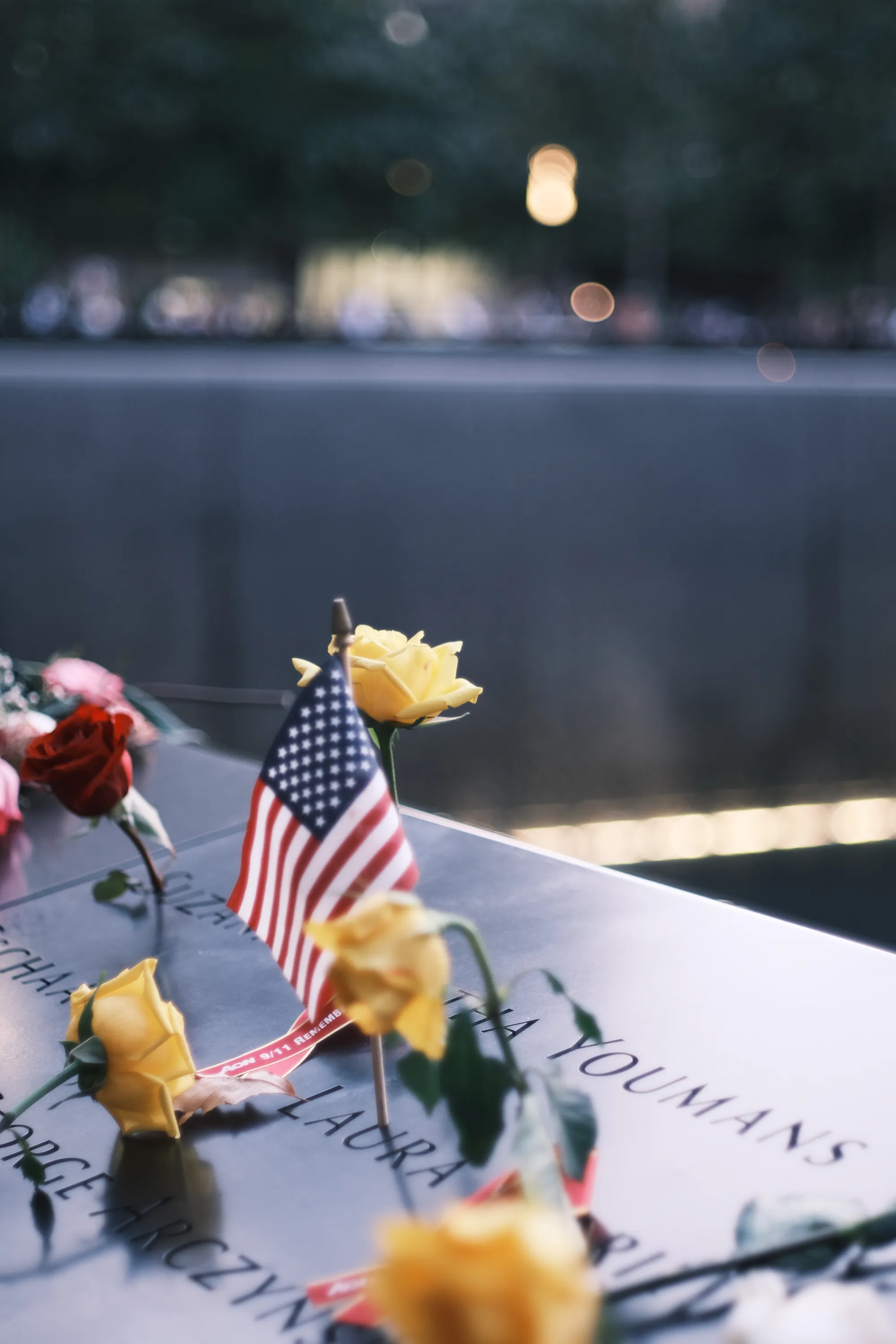 Flags with Flower, New York. Sept 2021.
The memorial is much bigger than what I thought it to be. Sure, it is the foundations of the two highest buildings in the world at the time, but seeing the pools in person is still a shock. Flags and flowers are placed into people's names, I am unsure if someone related to that person put the flower in or not, but that person is certainly being remembered.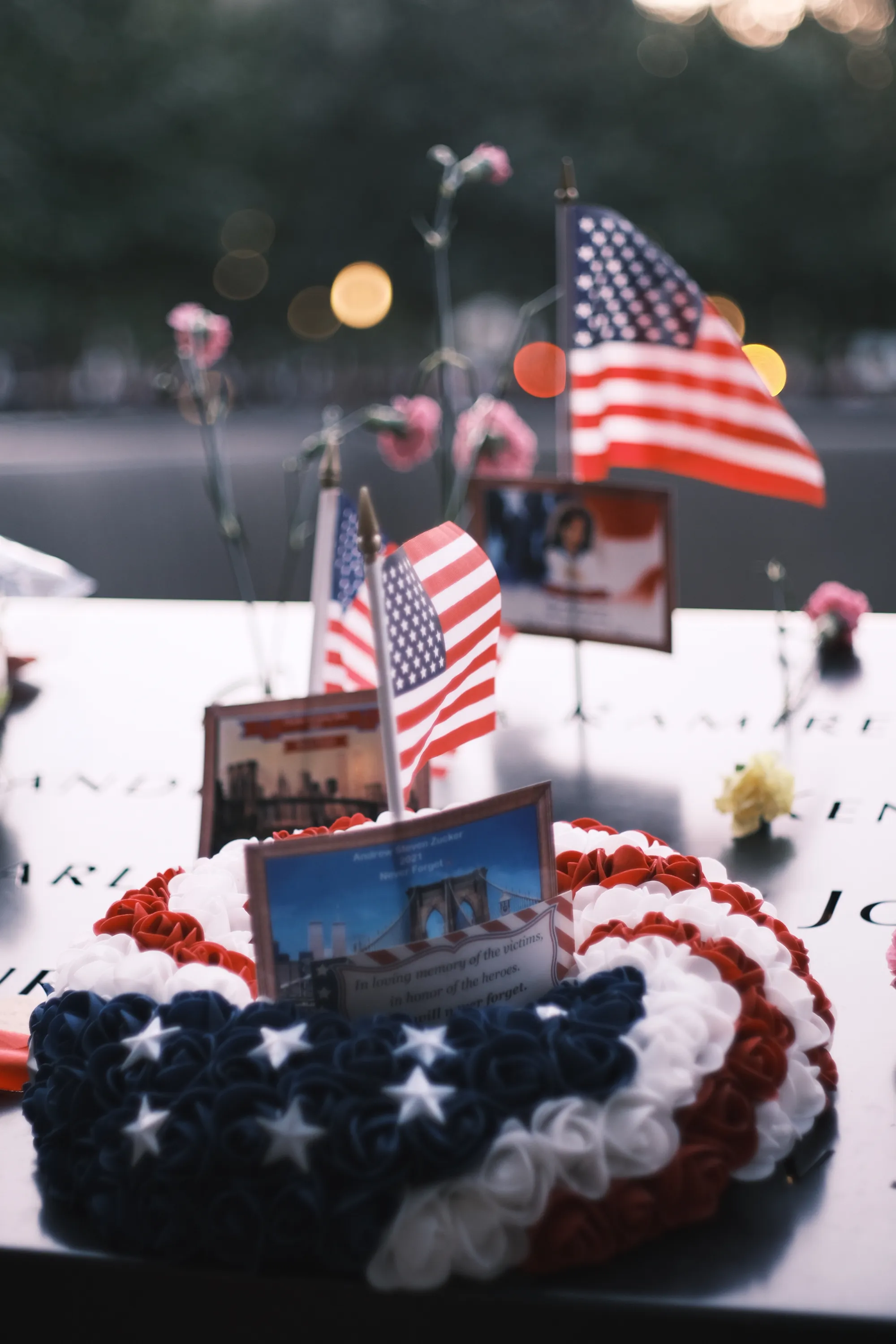 Flags with Flower Rings, New York. Sept 2021.
There was a lot of flowers. Yet, still not enough for every single name that was inscribed onto the sides of the pools. Which, again, shows just how many people were lost in the attack.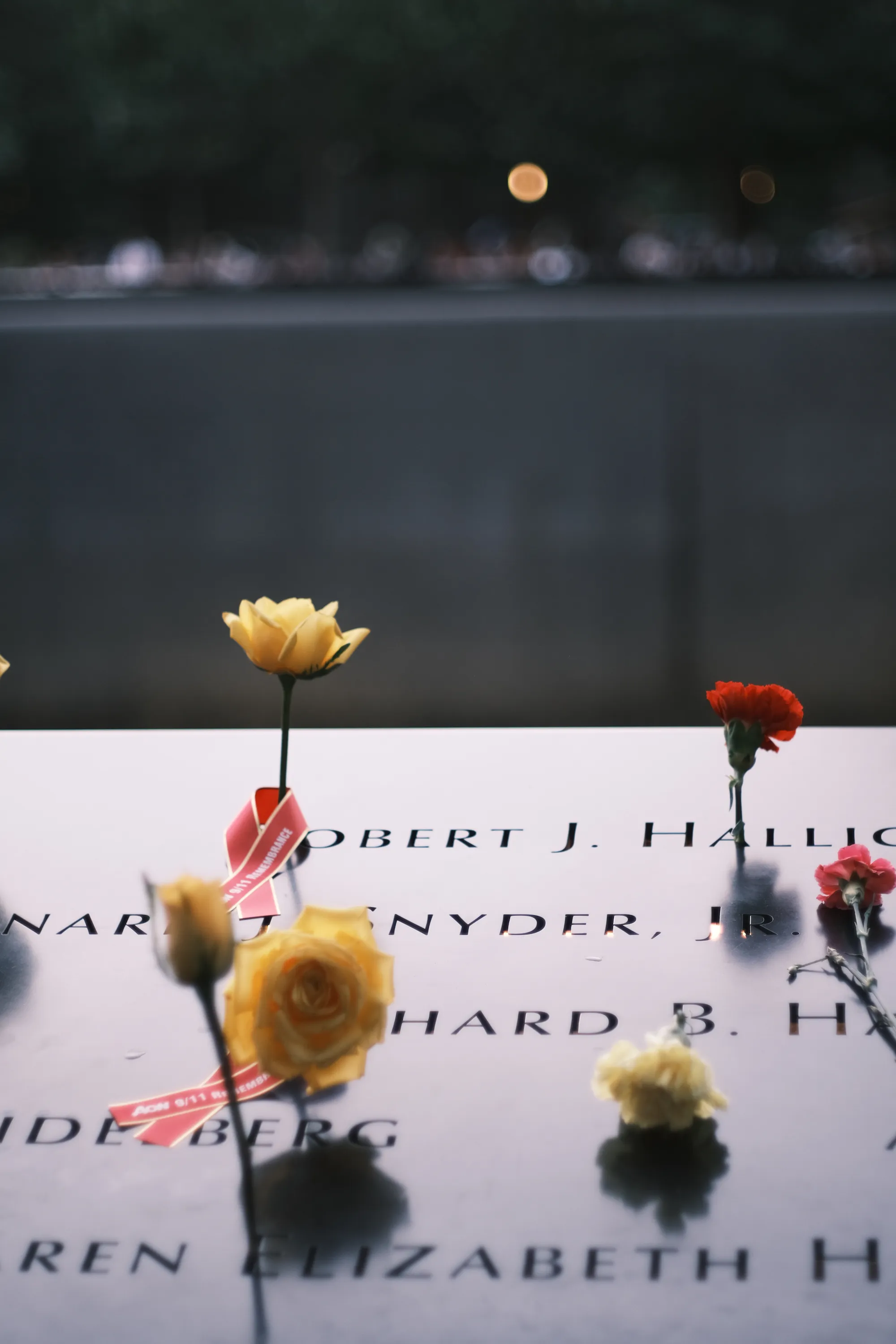 Flowers, New York. Sept 2021.
Hopefully, in the future, our descendants can be free of terrorism.
The People
There were a lot of people at the site, and I thought I shall dedicate a section for these people.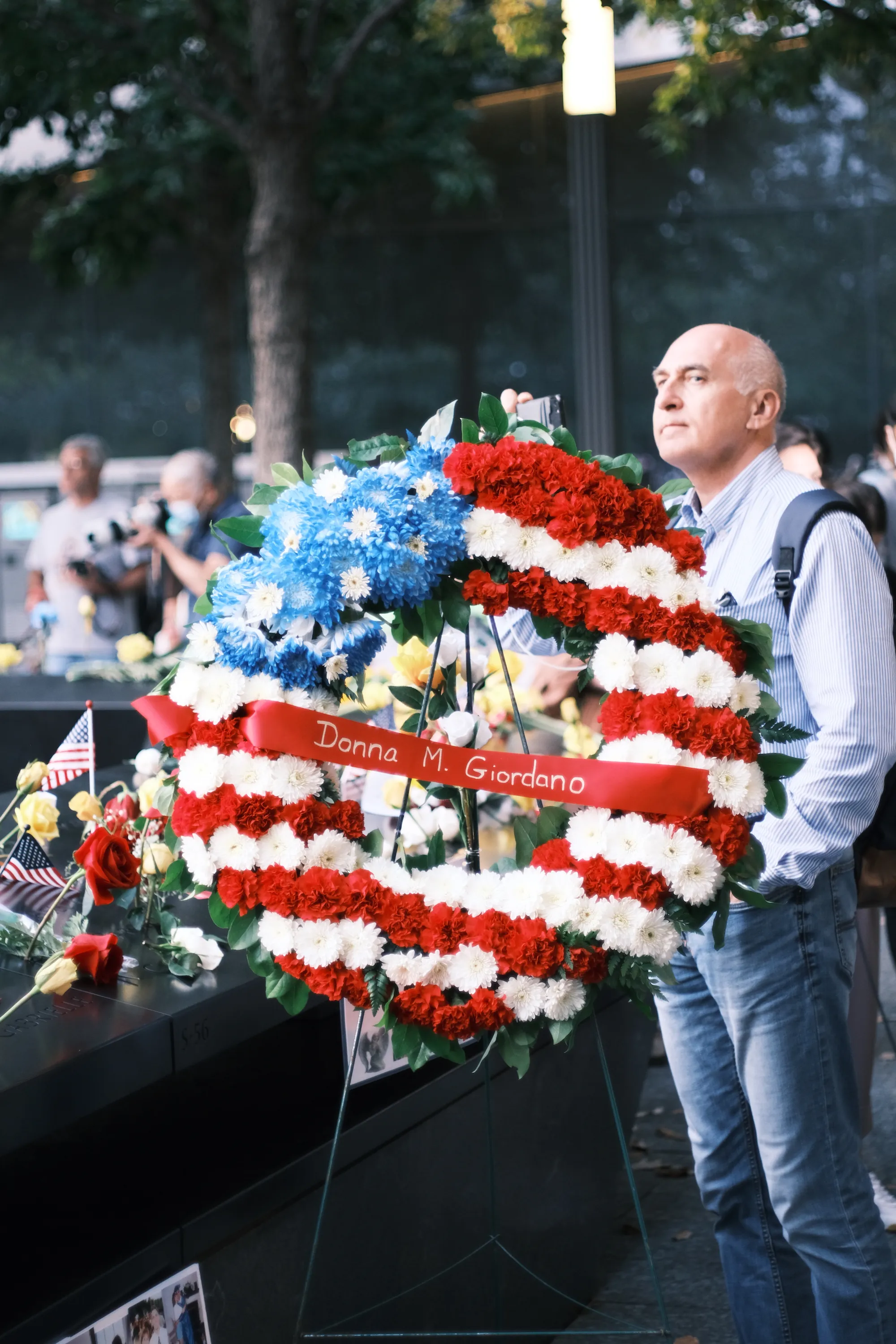 Man with flower ring dedicated to Donna M. Giordano, New York. Sept 2021.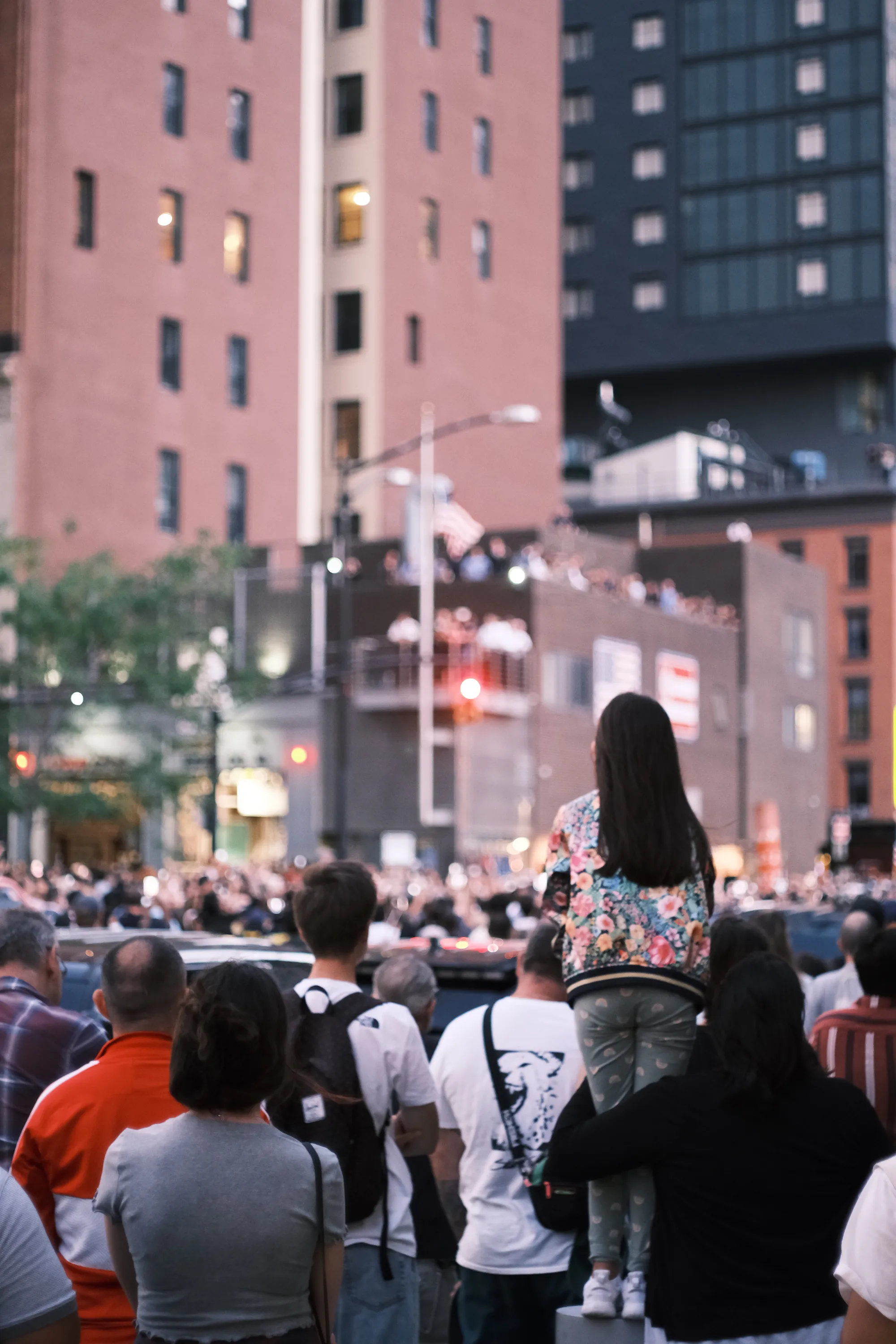 Girl Watching Prayer, New York. Sept 2021.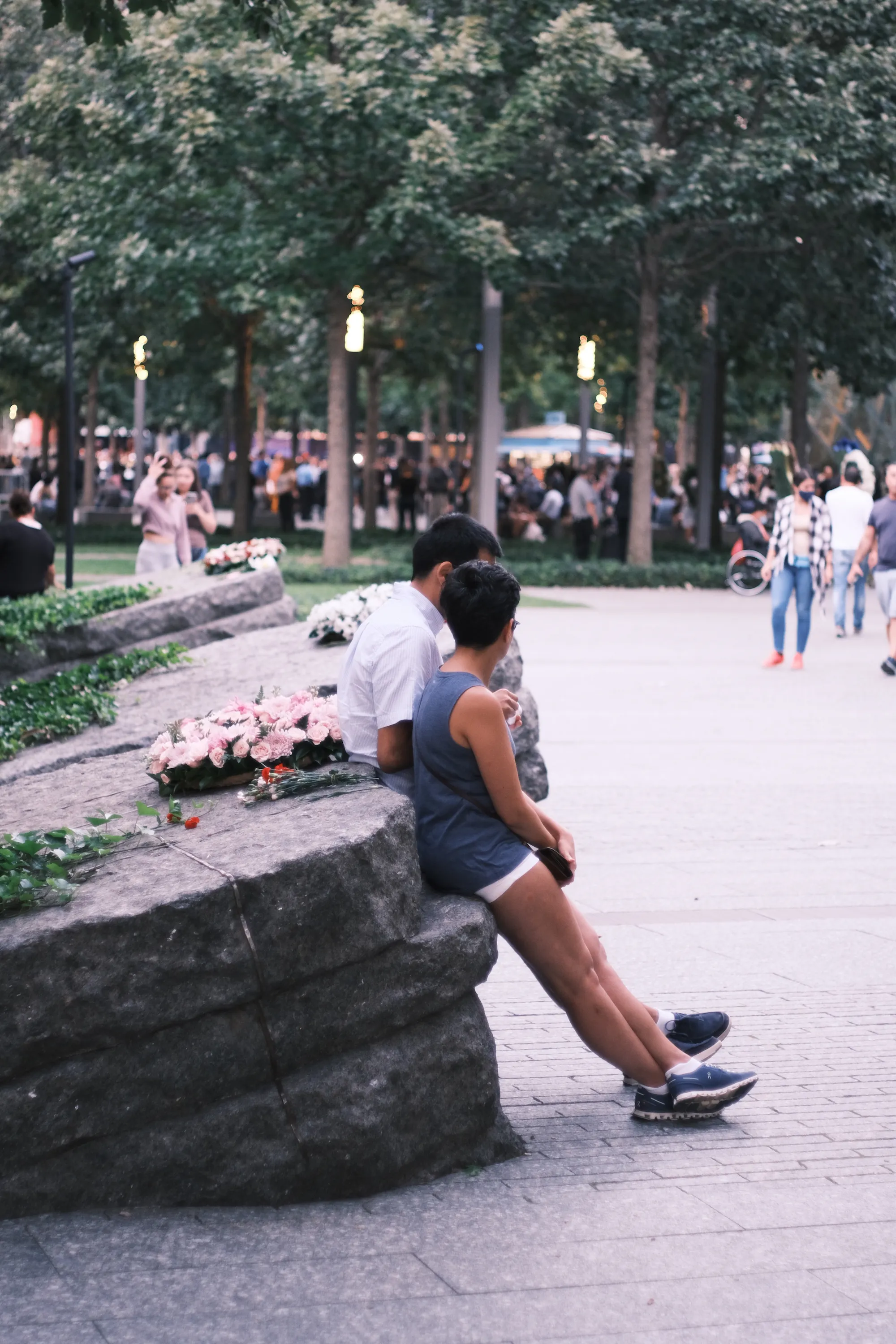 Man with Son, New York. Sept 2021.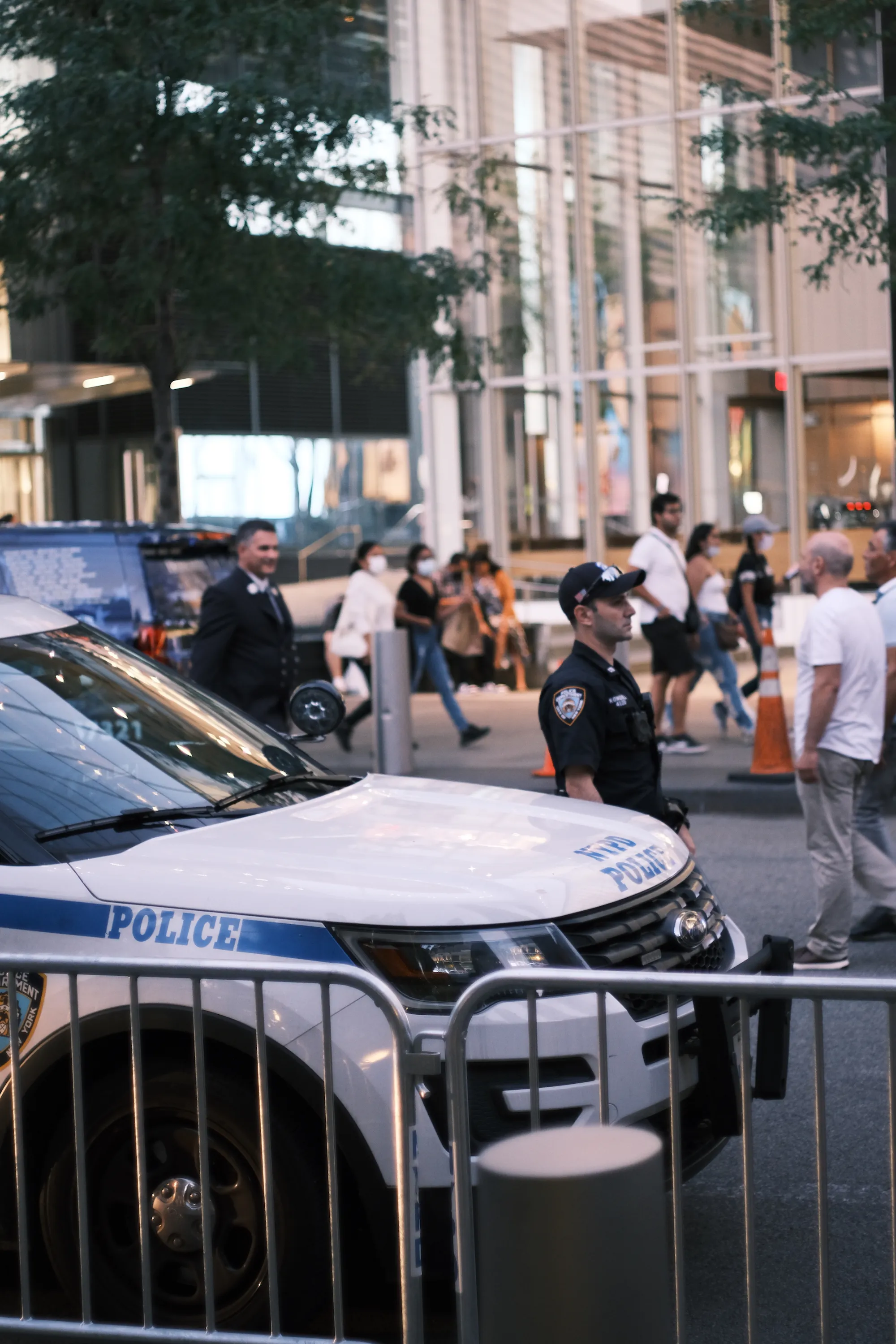 Policeman, New York. Sept 2021.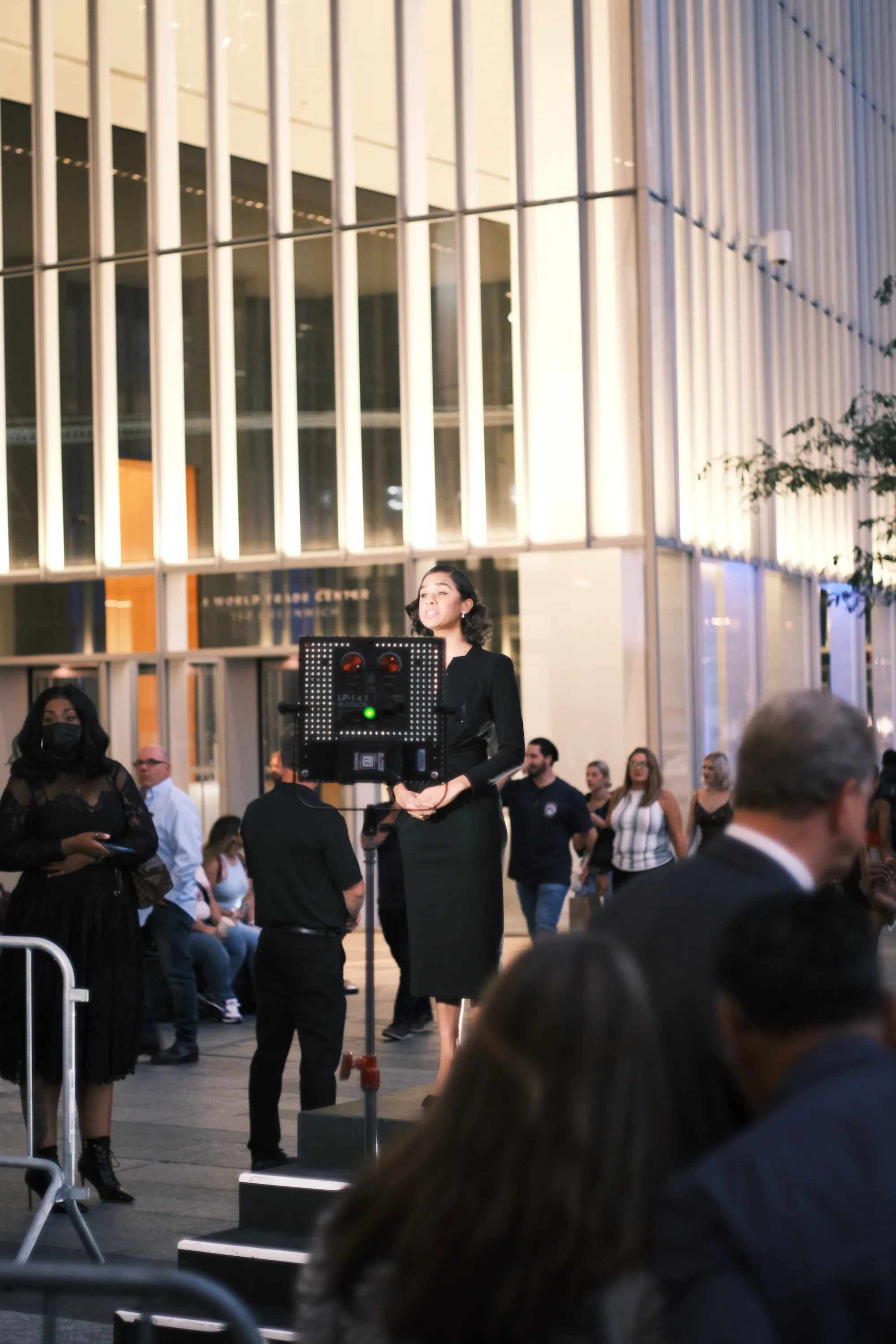 Reporter, New York. Sept 2021.
The Environment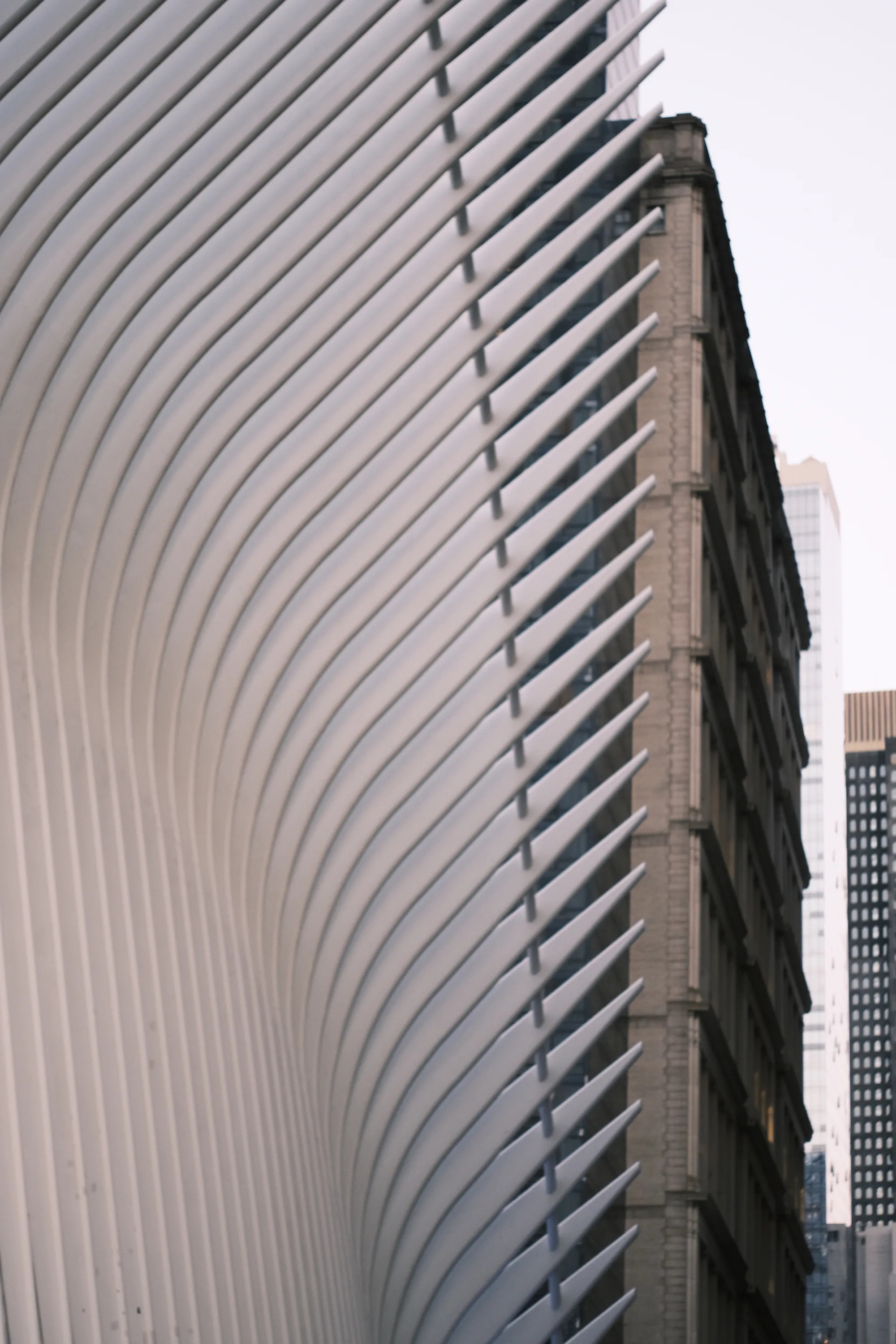 The Memorial Museum, New York. Sept 2021.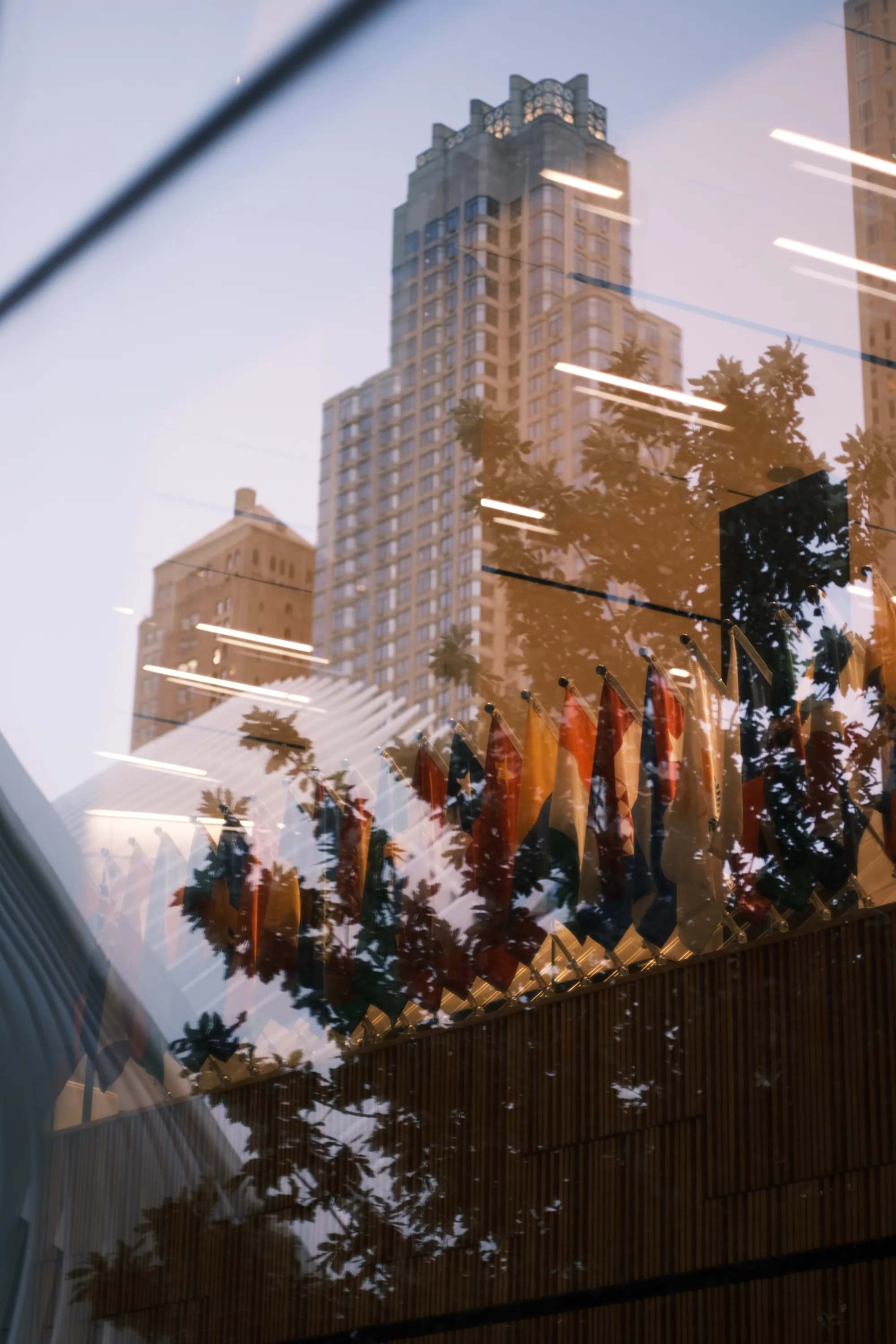 Reflection of Chinese Flag, New York. Sept 2021.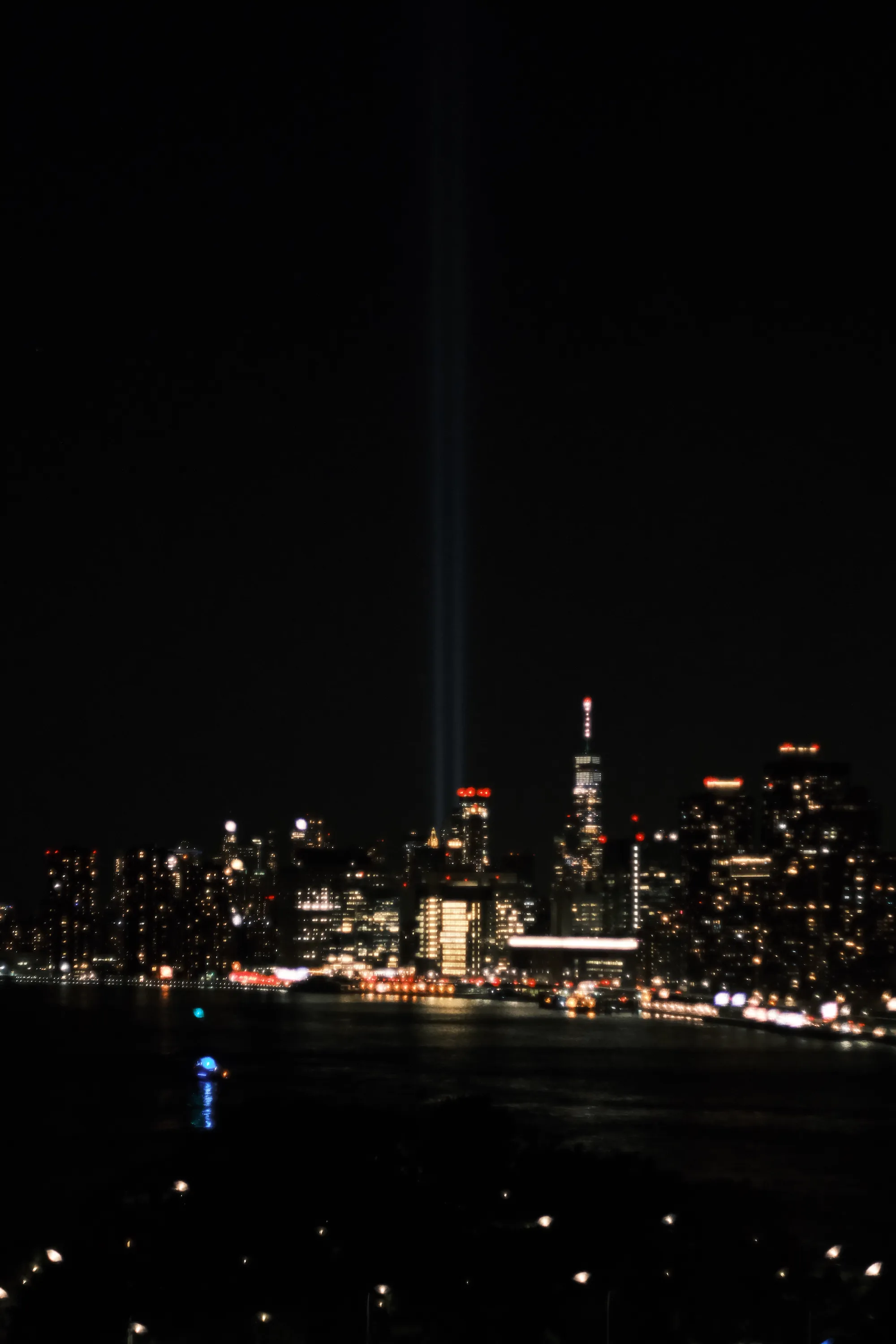 Tribute in Light from Cornell Tech, New York. Sept 2021.
Legal
"Street Photography" usually is done in a public place such as a street, sidewalk or park involving candid images of people going about their daily lives. This type of photography is permitted in the U.S. under the legal premise established by the Supreme Court that there is no reasonable expectation of privacy in a public place. (Osterreicher)
However, if you are one of the subjects and my article makes you uncomfortable and would like me to take your picture down, please kindly let me know.
If you want to quickly say hi, just shoot me a message using the contact portal.
References
Taylor, Alan. "9/11: The Day of the Attacks" The Atlantic, 8 Sept, 2011.
Osterreicher, Attorney Mickey H. "Street Photography and the Law: What You Need to Know." PDN Online, 27 Dec. 2018.